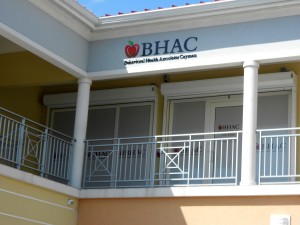 Behavioral Health Associates Cayman (BHAC) is a comprehensive psychiatric practice dedicated to providing the highest quality mental health services to children, adolescents, adults, and families in a caring, patient-friendly environment. Our experienced psychiatrists are committed to providing the highest level of service with our collaborative approach to mental health care. BHAC also provides coaching services from an ICF certified coach.
Established in 2013, BHAC is a registered facility with the Department of Health Regulatory Services in the Cayman Islands. Our founder and Medical Director, Dr. Marc Lockhart, is a board-certified psychiatrist who has been practicing in the Cayman Islands for over 21 years. He is a well-established member of the medical community in the Cayman Islands and holds numerous leadership roles in the country. Dr. Lockhart created BHAC to continue the process of modernizing mental health care in the Cayman Islands. BHAC utilizes state-of- the art treatment interventions and technology.
BHAC is conveniently located on Hospital Road within walking distance of two major hospitals, with ample parking space. Our expert support staff is friendly and responsive.
BHAC specializes in comprehensive treatment programs for clients seeking support through changes and challenges in their lives. Please contact our office support staff for an appointment by calling 345-746-0066 or emailing info@bhac.ky.