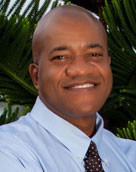 Marc Lockhart, MD
PSYCHIATRIST
Marc Lockhart, M.D. is a board-certified psychiatrist in George Town, Grand Cayman.  He received his Doctorate of Medicine in Santo Domingo, Dominican Republic and did his Adult Psychiatry Residency at Wayne State University/ Detroit Medical Center in Detroit, Michigan. He has been a practicing psychiatrist in The Cayman Islands for over 21 years. He provides the full spectrum of psychiatric services to children, adolescents and adults and seniors. Dr. Lockhart is the Medical Director of BHAC. He currently serves as The Director of Inpatient Psychiatry and Behavioral Health at The Health Services Authority where he also manages clinical duties for forensic (Prisons) and Spanish language services. He also practiced at The Chrissie Tomlinson Memorial Hospital and served twice as the Chief of Medical Staff at CTMH. He is the current Chairman of The Mental Health Commission of The Cayman Islands. Dr. Lockhart has made significant contributions to mental health care the Cayman Islands and continues to his work with empowering those who experience mental illness. An area of focus is finalizing the development of a long-term care psychiatric facility for The Cayman Islands. Dr. Lockhart received the honour of Emerging Pioneer in January 2015, which was presented to him for his significant contribution to the development of healthcare services in the Cayman Islands.
---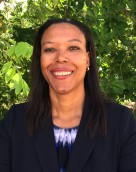 Susanne Neita, M.B., B.S., D.M. (Psychiatry)
PSYCHIATRIST
Susanne Neita, M.B., B.S., D.M. (Psychiatry) is licensed as a Psychiatrist in the Cayman Islands and Jamaica. She completed medical school at the University of the West Indies (Mona). She gained experience in Psychiatry at general hospitals and at the psychiatry specialty hospital in Jamaica for ten years. She worked as a Consultant Psychiatrist at Jamaica's public psychiatric hospital for five years and has also been an Associate Lecturer in Psychiatry at the University of the West Indies. Additionally, she served as a Consultant Psychiatrist to the Drug Treatment and Rehabilitation Court and to the Department of Correctional Services in Jamaica. She is a published author of peer-reviewed articles on topics including dementia and consultation-liaison psychiatry. Dr. Neita is experienced in the assessment of forensic issues and the preparation of medical/legal reports. She has clinical experience in the full range of psychiatric presentations and has special interests in the management of mood and psychotic disorders, forensic matters, psychopharmacology, and geriatrics/dementia. Dr. Neita believes in working with each patient towards wellness and personal fulfillment.
---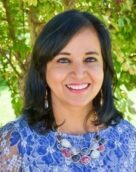 Sangeeta Awasthi, M.D
PSYCHIATRIST
Sangeeta Awasthi, M.D. is a board-certified psychiatrist who received her bachelor's in Biochemistry from Rice University in Houston, Texas and her doctorate of medicine from the University of Arkansas for Medical Sciences in Little Rock, Arkansas. She completed her adult psychiatry residency from the University of Texas Southwestern Medical Center in Dallas, Texas. After residency, she joined the faculty at UT Southwestern and did psychiatric clinical and research work. She later began a private practice in Arlington, Texas in which she did medication management along with individual, family and group counseling. After 5 years, she moved to the Los Angeles area and served as an onco-psychiatrist at the City of Hope Cancer Center. There she followed the motto of City of Hope: "There is no profit in curing the body, if in the process we destroy the soul". She took this to heart and has strived to help her patients find their spark. She returned to Texas a few years ago and served as Assistant Professor on the faculty at Texas Tech University Health Science Center. In this role she taught and guided medical students and residents along with serving as the attending physician in the psychiatric outpatient and inpatient units. In addition to these positions, she also established two outpatient onco-psychiatry clinics at the county and private hospitals in Lubbock where she did medication management, individual and family counseling. She is also well versed in telepsychiatry after working two years with Doctor on Demand, a US national telehealth company.
Through the journey of life, Dr. Awasthi has learned what it means to be a cancer survivor and feels this personal experience has given her a deeper perspective into finding one's inner strength. Her areas of interest include treatment of mood disorders and treatment of the psychiatric impact of chronic illnesses, diabetes and cancer. She encourages her patients to employ a holistic approach to wellness with lifestyle changes in habits, thought processes, nutrition, and exercise. Dr. Awasthi looks forward to supporting the mental health needs of our community.
---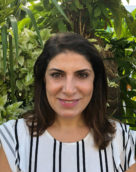 Xenia Sotiriou, B.A, M. Ed, Adv. Dip, PhD
THERAPIST
Xenia Sotiriou has a B.A. (Hons) in Human Communication and Psychology, an M.Ed. in Educational Psychology and an Advanced Diploma in Counseling from the University of Manchester in the United Kingdom. Xenia has a PhD in Organizational Psychology where she used Cognitive Analytic Therapy (CAT) tools to understand group and individual dynamics.
Xenia has extensive experience as a therapist working with adults on issues such as depression, anxiety disorders, mood disorders, personality disorders, and grief to name a few. As a therapist, Xenia is responsive to the needs of individuals and as a result utilizes a number of therapeutic techniques stemming from Cognitive Analytic Therapy, Cognitive Behavioral Therapy, and Behavioral Therapy. Xenia is committed to helping individuals overcome personal difficulties by helping them identify repetitive patterns of behavior that are contributing to their current experience. Xenia feels strongly about taking a systemic approach in order to help individuals recognize how interactions between self-and-other(s) as well as self-to-self can influence an individual's experience and exacerbate negative emotional experiences. Xenia provides individual, family and couples therapy.
---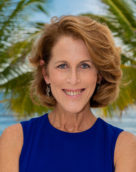 Heather Lockhart, PCC-ICF
PROFESSIONAL LIFE COACH
Heather Lockhart, Professional Life Coach, is a Coach U Graduate. Heather is certified by the International Coach Federation (ICF) as a Professional Certified Coach (PCC). She supports clients who want to create positive change in their lives by assisting them to develop powerful action and strategy plans. Before becoming a coach, Heather attended Ohio State University, and worked in corporate sales, sales management, and marketing. The common thread in her career has always been helping others to reach their full potential. Heather works with professionals, business owners, and executives to assist them to achieve their goals. Areas of interest for many of her clients include time management, productivity, energy management, and work-life harmonization. Services include individual coaching, group coaching, and workshops.  Heather is the Chief Operating Officer of BHAC, and the owner of The Clarity Hub, a BHAC company.  She has lived in the Cayman Islands since 2005, and is originally from Bay Village, Ohio.
---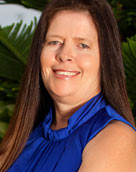 Charmaine Elias
ADMINISTRATOR
Charmaine Elias is an experienced Administrator with a passion for health care. As BHAC's Administrator, Charmaine oversees all day-to-day operations, and is focused on maintaining a patient-centered environment. Charmaine has been with BHAC since the formation of the company in 2013, is an essential part of the management team, and is an expert in clinical administration. Prior to joining BHAC, Charmaine spent six years at CTMH Doctors Hospital in roles that included managing the business office, and as Coordinator of the CTMH Specialist Clinic. Charmaine is a qualified medical assistant and has formal training in billing and coding. She is also a certified Psychiatric Technician and is qualified to administer assessments. In her previous career in financial services, she worked as a qualified banker and as bank manager. Her dedication to humanitarian service has been recognized by the Lions Club, who awarded her the highest honor, making her a Melvin Jones Fellow of Lions International. Charmaine is a lifetime member of The Lions Club of Tropical Gardens in Grand Cayman.